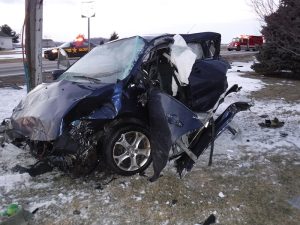 As most of you know, I've been involved in ministry on and off for many years. Most recently, I was serving in Wauseon, Ohio at Crossroads Evangelical Church in a church planting residency. For quite some time, my passion has been to plant a church.
My plans took a detour at the beginning of 2022. The rumor around the county was that I attempted to kiss a semi-truck on Valentine's Day and had an allergic reaction. I was coming back from visiting my mother over at the nursing home in Whitehouse when I supposedly passed out and struck a semi on State Route 109. The impact was so great that I broke the truck's axle. The semi paid me back by breaking my foot, lower back, most of my ribs on my left side and collapsed my lung.
Two hearing aids and two eye surgeries later, with most of my left side surgically repaired; I feel like the new Six Million Dollar Man. At least it feels that way with all the medical bills. (Most have been paid off, thank you God!)
Unfortunately, good sleep still eludes me. Between the mood swings and headaches, life is manageable. My back is still in an almost constant state of pain. My massage therapist says that it's so hard that it feels like concrete. I exhausted my physical therapy sessions through insurance months ago so any additional therapy sessions would have to be paid out of pocket. I haven't worked in 10 months and don't receive Social Security or Disability Income.
I've recently learned about a natural treatment option called Hyperbaric Oxygen Therapy (HBOT). HBOT decreases inflammation and swelling and helps speed up the body's healing process. It increases the body's white blood cell activity to boost the immune system. It has also been shown to alleviate sleep dysfunction. It has been extremely successful in treating people who suffer from traumatic brain injuries. In many cases it has improved the client's headaches, speech, thinking (cognition), memory, etc.
There is a non-profit facility right here in Northwest Ohio called Sara's Garden that specializes in Hyperbaric Oxygen Therapy where I can go to receive treatments. Hyperbaric Oxygen Therapy for my conditions is only $150 per treatment at Sara's Garden (as opposed to $1,500-2,500 per treatment at a hospital). However, in the United States insurance companies do not recognize HBOT as being therapeutic for the treatment of these conditions and will therefore not cover the cost of the treatments. Since my plan is to receive at least 40 HBOT treatments that cost adds up quickly.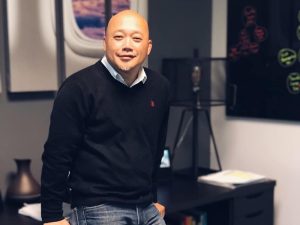 If you could assist me with the cost (or even just part of the cost) of a single $150 treatment it would help reduce my overall expenses greatly. 100% of the funds received will go into an account in my name and will be used for my treatments. Any contribution made would be considered a tax-deductible donation as Sara's Garden is a 501(c)(3) non-profit facility. Checks can be made out to Sara's Garden with my name written on a sheet of paper accompanying the check. Please do NOT write my name directly on the check. You can also donate securely online via credit card by clicking on the DONATE NOW button below.
I would love to disciple people towards growing inwardly strong but being outwardly focused. I feel a hyperbaric chamber is a fantastic option and the last piece toward total healing and moving back into ministry. Thank you so much for considering to support my treatments at Sara's Garden.
Anthony Nguyen (260) 302-4080
Sara's Garden is a 501(c)(3) organization. Your charitable contribution is tax deductible under 501(c)(3) of the IRS code, to the extent allowed by law. A receipt will be sent to you after your pledge has been received to use for tax purposes.