Year End Campaign: Sensory Room Expansion
The sensory room at New Horizons Academy is crucial to the success of our students. It is a place where our students can go to calm their bodies and then get back to the business of learning.
Our sensory room has been specially designed to create environments that provide an immersive sensory experience for children with various abilities and disorders in order to meet their individual and specific sensory diets.
We are constantly looking for ways to improve the valuable resources available to our students, including those in our sensory room. Over Christmas break, we hope to be able to update our sensory room in such a way that will allow us to provide both light and dark activities simultaneously. This exciting plan to divide the sensory room will allow us to put even more focus on the varying  and unique sensory needs of our students.
Our 2017 year-end campaign is aimed at raising funds for a new LED interactive ball pool and calm and play crash pit for the sensory room. We believe these resources would be tremendous additions to the area and will offer something special for all of our children. They would provide both the energizing tactile stimulation from the ball pool as well as the calming and comforting effect from the calm and play crash pit.
Sensory Room Expansion Campaign
$4,199.00 – LED Interactive Ball Pool
$1,800.00 – Clear Balls for LED Ball Pool (Qty. 4,000)
$2,019.00 – Multi-Sensory Calm and Play Crash Pit
$8,018.00 – Total Project Cost or Campaign Goal
This new ball pool and crash pit would be amazing resources to "unveil" to the students when they come back from Christmas break.
Would you consider making a year-end donation or pledge to help us provide these amazing resources to our students?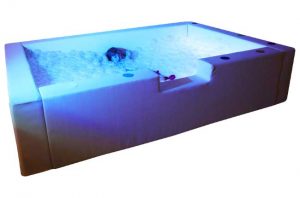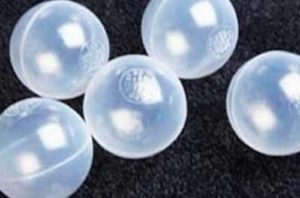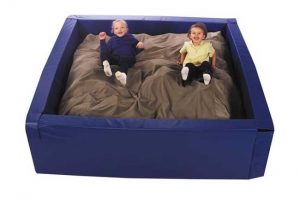 Sara's Garden is a 501(c)(3) organization. Your charitable contribution is tax deductible under 501(c)(3) of the IRS code, to the extent allowed by law. A receipt will be sent to you after your donation has been received to use for tax purposes.
If you have any questions, please feel free to call (419) 335-SARA, 9 a.m. to 5 p.m., Monday through Friday.