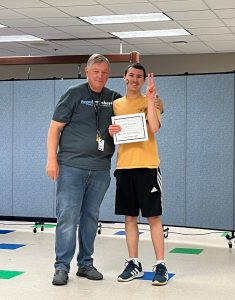 New Horizons Academy (NHA) parents, caregivers & family members are warmly invited to celebrate our students' accomplishments at the 2023 Year-End Awards Day assemblies on:
May 15 at 1:00 p.m.
Springfield Campus' Sensory Room
May 16 at 1:00 p.m.
NHA Career Center's Gym
May 17 at 1:00 p.m.
Wauseon Campus' Hope Center Hall
These are always very special (and emotional) events. We look forward to seeing you there! For questions or more information, please call the NHA School Offices at 419-335-7272 or 567-703-1322.