Our 2018 fundraising event dates have been set. Mark your calendars now and come share some great times!
2018 DRIVE FORE HOPE CHARITY GOLF SCRAMBLE
Event Date: Friday, May 25, 2018
Event Location: Ironwood Golf Course, Wauseon, Ohio
Event Format: 4-Player Team Scramble
Event Cost: $75 per Player ($300 per Team)
Please join us for a great day of golf filled with fun, great food, skill contests and fabulous prizes. Take a day off work for a great cause and meet some of the amazing people you are golfing to help!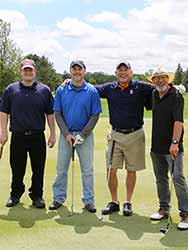 2018 QUARTERMANIA FUNDRAISER
Event Date: Thursday, July 19, 2018
Event Location: The Hope Center at Sara's Garden, Wauseon, Ohio
Paddles: $3 each or two for $5
A QuarterMania is a cross between an auction and a raffle where people 'bid' between 1-4 quarters to win great prizes. It's fast paced, really simple, and it's a load of fun! So… if you are ready for a fun-filled evening for a GREAT CAUSE, grab your QUARTERS and some FRIENDS and be there!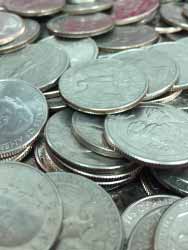 2018 DESIGNER PURSE REVERSE
Event Date: Thursday, October 25, 2018
Event Location: Founder's Hall at Sauder Village, Archbold, Ohio
Event Format: Reverse Raffle (with Many Additional Ways to Win!)
Event Cost: $40 per Player ($320 for Reserved Table of 8)
This is your chance to win beautiful handbags from the designers you love: Coach, Michael Kors, Kate Spade, Ralph Lauren and Dooney & Bourke. Over 30 amazing designer handbags are available to win throughout the night!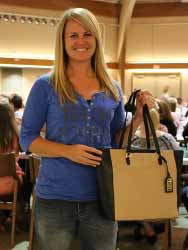 We hope to see you at these fun-filled events in 2018. For more information regarding ticket information or event sponsorship opportunities, please contact Jackie at 419.335.SARA or via email at jackier@sarasgarden.org.