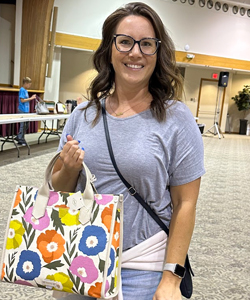 Thank you so much to everyone who came out and supported this year's Wheel of Purses event! We had such a great evening spending time with all of you.
Thank you so much to all of our amazing sponsors who made this such a memorable event. We would also like to thank all of our staff and volunteers for helping to make this event possible. 
The complete photo gallery from the 2023 Wheel of Purses can be found on our Facebook page by clicking HERE.
We can't wait to see you all again next year!
Title Sponsors:
Anderzack Pitzen Construction, Inc.
Andres O'Neil & Lowe
Riley Tractor Parts
Event Sponsors:
Purse Sponsors:
Defiance Meijer Store #189
Winzeler & Bok Ltd.