2019 NHA Christmas Program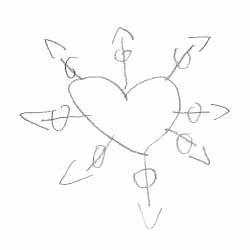 "Get ready to shiver, shimmy and shake! The North wind is starting to blow and temperatures are dropping to 10 below… zero, that is! A big blizzard is on the way as a cool bunch of jazzy, finger-snappin' snowflakes take center stage. What a glistening sight. Uh Oh! Here comes the snowplow!"
The 2019 NHA Christmas program will be taking place on Tuesday, December 10th at 6pm. It will again be held Pettisville Missionary Church in Pettisville, Ohio with overflow parking available at nearby Pettisville school. It will feature students from New Horizons Academy and will include the musical Flakes! as the main event of the evening.
Join the fun as the Flakes and Snirts help the Littlest Snowflake see how no two flakes are alike and we are all special in our own way.
Artwork shown here is by some of our talented students!