Giving Tuesday NWO 2019
Mark your calendars for #GivingTuesdayNWO!
#GivingTuesdayNWO Offers You a Chance to Give Back to the Community, Show Your Thankfulness for Everything You Have & Share a Portion of What You Have with Those in Need.
Event Date:

Tuesday, December 3, 2019

Event Location:

Sauder Village – Founder's Hall
22611 State Route 2
Archbold, OH 43502

Event Time:

5:00 p.m.
Last year, the gifts received from #GivingTuesdayNWO helped us to fund and expand our playground project to include both a fully accessible, indoor playground in Wauseon and a multi-sensory, accessible playground at our new school campus in Springfield Township—Holland. Our special needs kids love to play, and they use play as a way to develop their gross motor and problem-solving skills. Play is also a great way to practice their social skills and build healthy relationships. The gifts and donations from last year's #GivingTuesdayNWO have helped us to cover most of the cost of Wauseon's indoor playground equipment, but we still need your help and support to cover the cost of the playground's soft, rubberized surface to protect our children from falls and injuries and to begin developing Springfield's multi-sensory playground, which will target autistic students dealing with sensory issues. Before we begin playground construction, we need to finish our fundraising efforts.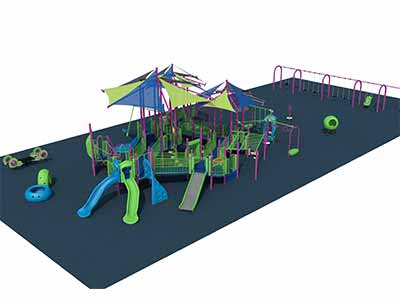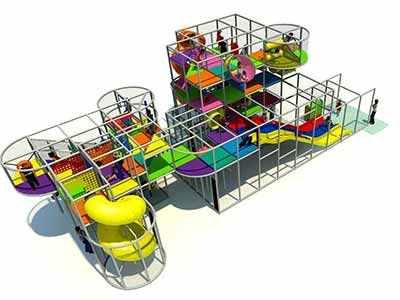 Please consider supporting our playground efforts this holiday season! With matching funds available through #GivingTuesdayNWO, this is a great opportunity to support our special needs kids AND get the most from your generous donation. Through your caring and support, we hope to continue to make a difference in the lives of our special needs children and their families.
Celebrate Giving Tuesday with:
The Difference Makers Expo and appetizers.
Dinner and panel discussions from local nonprofits.
Giving opportunities to support causes important to you.
No gift is too small to help inspire change in Northwest Ohio!
For more information on #GivingTuesdayNWO or to register for the event, log onto Everence.com/GivingTuesdayNWO.