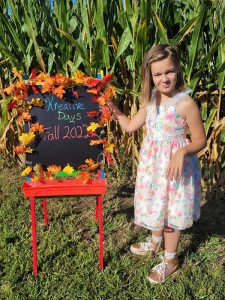 As many of you know, Mary was born with a brain malformation called Lissencephaly, which means "smooth brain". It is a neuronal migration disorder where the brain stopped forming correctly at about fourteen weeks gestation. This malformation causes intellectual and physical disability as well has difficult to treat seizures.
Mary's journey for the past ten years has been quite a rollercoaster of medical mysteries, terrifying lows and incredible comebacks. We discovered her malformation at 35 weeks in utero. Her birth was expected to be fraught with danger and a great deal of medical intervention. She arrived, however, perfect and beautiful with a 9/9 APGAR and, with the exception of an MRI showing otherwise, zero evidence of her malformation.
The seizures didn't begin until she was five months old. After a rocky first two years of seizures and medications with awful side effects, we were finally able to reign in the seizing and started intense Feldenkrais and ABM therapies, horseback riding and early intervention. Her personality emerged as cute, funny and tough as nails.
Mary enjoyed good health, good seizure control and astounding development. She had progressed to the point where she could walk independently, speak with an ever-growing vocabulary and recognize numbers, colors and most letters. Unfortunately, Mary developed some new health issues and seizures around her ninth birthday that were causing her to lose much of her developmental gains. The changes that came with growing up are triggering both structural and hormonal imbalances that are ravaging her body and her brain.
We have pulled out all the stops to try to get a handle on this new medical mystery. After countless tests, medications, doctors, treatments and a new diagnosis (Spina bifida occulta), we have a somewhat improved management with diet and medication. We are now trying to do everything we can to help her recover from the injury that the seizures have inflicted on her brain and possibly heal some of the damage to her organs.
Over the years I had often heard about the healing power of Hyperbaric Oxygen Therapy (HBOT). We believed this treatment could be crucial for Mary's development. In many cases, HBOT has improved the client's fine and gross motor skills, cognitive ability, vision, physical healing and seizure control. We learned there is a non-profit facility right here in Northwest Ohio that we could go to called Sara's Garden. With the help from donations from friends and family, Mary received more than forty dives over the past year in the hyperbaric oxygen chamber at Sara's Garden. The results have been life-changing! Her seizures are reduced by almost 90%. Her language and cognition have improved and she is gaining back her ability to walk without assistance. We would like to continue building on this success and take her back for another round of treatments.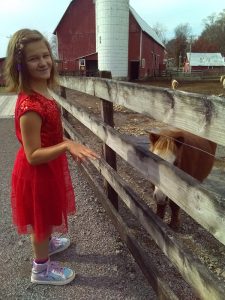 Unfortunately, in the United States, insurance companies do not recognize HBOT as being therapeutic for the treatment of brain injuries or seizures and therefore will not cover the cost for treatments despite the positive stories of tremendous benefits it provides. That is why we could really use your help. HBOT for Mary's condition is only $100 per treatment at Sara's Garden (as opposed to $1,500-2,500 per treatment at a hospital). Since, our goal for her is to receive at least one round of 40 HBOT treatments, that cost adds up quickly.
If you could assist us with the cost (or even just part of the cost) of a single $100 HBOT treatment it would help reduce our overall expenses greatly. 100% of the funds received go into an account in Mary's name and will be used for her treatments. Any contribution made would be considered a tax-deductible donation as Sara's Garden is a 501(c)(3) non-profit facility. Checks can be made out to Sara's Garden with Mary's name on a sheet of paper accompanying the check. Please do NOT write her name directly on the check. You can also donate online via credit card by clicking on the DONATE NOW button below.
We appreciate any contribution you can make toward Mary's healing journey. We are so grateful for your support
Traci Kraft
Sara's Garden is a 501(c)(3) organization. Your charitable contribution is tax deductible under 501(c)(3) of the IRS code, to the extent allowed by law. A receipt will be sent to you after your pledge has been received to use for tax purposes.